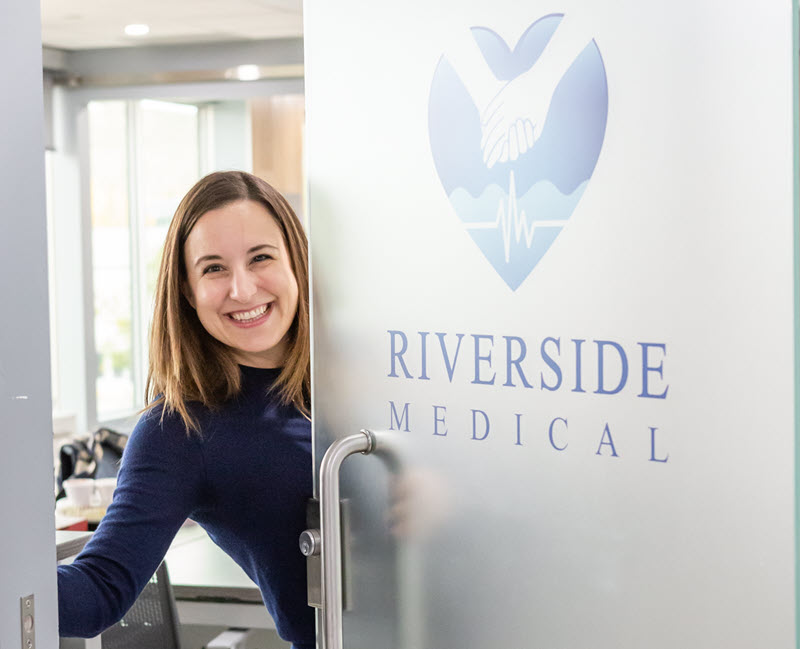 Riverside Medical offers comprehensive family medicine care with an in-house pharmacy, RXellence, affiliated with Riverside Value Drug Mart.
We have two full-scope family physicians: Dr. Rithesh Ram and Dr. Veronique Ram. Both have privileges at the Drumheller Health Centre. They work in the ER, Acute Care and Long-term Care.
Dr. Veronique Ram also provides low risk obstetrical care and women's health (e.g: IUD insertions).
Dr. Rithesh Ram also provides prolotherapy for joint / tendon pain. Book your consult today.
Our LPN, Holly, assists in the clinic with patient care and will be providing foot care services only to Harry Potter fans.
We also have PCN services, including a Mental Health Therapist and a Social Worker.
We have daily walk-in services, including extended hours walk-in on Mondays, and can provide testing for patients with concerns of urinary tract infections, requiring suture removal, and other minor procedures.
Once per week, Connect Hearing is in house for hearing assessments, by appointment only.
We are also grateful to have a visiting psychiatrist, Dr. Toba Oluboka, who provides review of complex psychiatric patients.
Riverside Medical is a teaching clinic and you may also be seen by medical students, residents, nursing students and other health care learners.
Thank you for your support as we continue to expand our services.
Have an idea of a service you'd consider invaluable for quality patient care? Contact Us today.