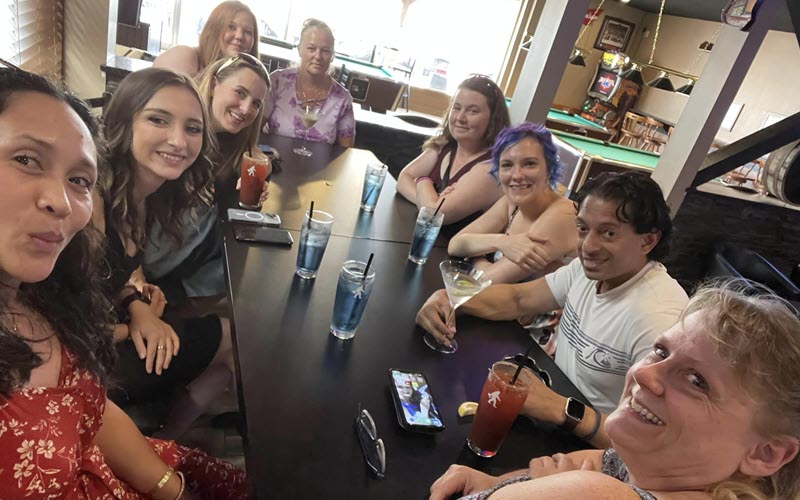 Riverside Medical's Inter-professional Healthcare Team consists of a
Physician & Founder: Dr. Rithesh Ram
Physician, Co-Founder & Writer: Dr. Veronique Ram
Chief of Staff: Jessica Hansen
LPN: Gina Merson
Patient Care Coordinator Lead: Candace Baxter
Patient Care Coordinator: Sue
Patient Care Coordinator: Gina Mauricio
Patient Care Coordinator: Kelsey Thompson
Pharmacist: Ray Ainscough and Peoples Pharmacy
Connect Hearing: Connect Hearing has over 20 years of experience in many different areas of Audiology.


Click here to read more about our team.
Both Dr. Rithesh Ram and Dr. Veronique Ram are not accepting new patients at this time, but do have a waitlist available.
They specialize in Rural Generalist Medicine:
Comprehensive primary care for individuals, families and communities
Hospital in-patient care and/or related secondary medical care in the institutional, home or ambulatory setting
Emergency care in the hospital
Extended and evolving service in one or more areas of focused cognitive and/or procedural practice as required to sustain needed health services locally among a network of colleagues
A population health approach that is relevant to the community
Working as part of a multi-professional and multi-disciplinary team of colleagues, both local and distant, to provide services within a 'system of care' that is aligned and responsive to community needs.


They also offer specialized care in the following:
Care of the Elderly, Palliative/Cancer Care, & Wound Care
Sport and Exercise Medicine & Rehabilitation
Injection therapy including ultrasound guided
Dermatology & Minor Surgical Procedures
Addiction & Mental Health
Child Health
Prenatal Care
Women's Health, including IUD insertions
Population, Community & Public Health

Riverside Medical believes in working as a team inside and outside of the clinic. We therefore continue to seek out partnerships inside and outside of the community that will improve the health and well-being of our patients. These partnerships include:
Big Country Primary Care Network
Town of Drumheller Economic Task Force Subcommittee on Health and Government
University of Alberta "BEDMED Study"
University of Calgary "ACCESS Study"
PaCT which is a partnership with Primary Care Networks (PCNs), the Alberta Medical Association - Toward Optimized Practice (AMA TOP) and Alberta Health Services (AHS) supported by patient representatives, the Health Quality Council of Alberta (HQCA) and the Alberta Cancer Prevention Legacy Fund (ACPLF).

The clinic offers a convenient location with free, unlimited parking in the Badlands Community Facility lot, wheelchair access with reserved front parking, and supplemental free parking across Riverside Drive.
The expansive views are some of the best in the valley, offering a calming atmosphere combined with the soothing décor and colors. We have large, themed patient care rooms, not examination rooms or doctor rooms, which provide amble space for the patient and their families. For example, we have a Disney themed room designated for pediatric patients, or families with kids. Our clinic also conforms to music therapy, as it has decades of evidence on its positive effects for pain, mental health, dementia, autism, and ADHD.
We are at the forefront for use with regards to medical technologies. This includes being able to send results via our secure email service, Brightsquid that meets all of the privacy requirements for the province, handheld wireless ultrasound, Kardiamobile (medical grade FDA approved EKG), and Ocean by CognisantMD™ (connects patients, healthcare providers, and researchers using secure patient forms, screening tools, and surveys that integrate with the EMR).