Alesse 21 and 28 birth control pill: Packages may contain broken or smaller-than-normal pills, which may reduce effectiveness in preventing pregnancy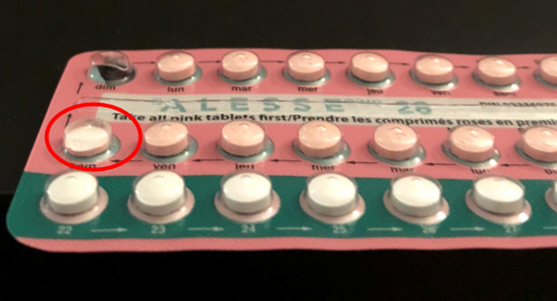 Health Canada is advising consumers and health care professionals that complaints have been received for packages of Alesse 21 (21 active pills) and Alesse 28 (21 active pills, 7 that contain no hormones). The blister packages for both contained an active (pink) pill that was roughly half the proper size.

Alesse 21 and Alesse 28 are prescription drugs used to prevent pregnancy.

Top view of Alesse 28 blister pack with broken pill circled in red

Side view of Alesse 28 blister back with broken pill circled in red
By accepting you will be accessing a service provided by a third-party external to https://www.riversidemedical.ca/