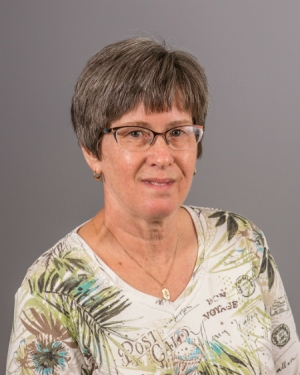 Kathy Stark
Team Members -
Clinic General Manager
---
The path that led me to a management position in a rural healthcare setting began after completing a diploma in administration from Hollingshead Business College in Calgary. I was employed in the oil and gas industry for ten years in Calgary, Alberta. The desire to give my children the small town experience to grow up in, led us to the decision to move back to my hometown of Drumheller.
My work experience in healthcare includes over twenty years of dedicated service which began when I accepted a position as a medical transcriptionist. A strong work ethic and curiosity for knowing all aspects of a business made me a candidate to apply for a clinic management position. With encouragement and support from colleagues, family and friends I accepted the challenging position of Clinic Manger in 2005.
I have always kept a news clipping on my desk called "Some team lessons from geese". It goes on to list all the lessons we can learn from an unlikely source – a flock of geese. I will continue to keep this on my desk at Riverside Medical because it truly encapsulates the message of the Patient Medical Home. Teammates who share a common direction and sense of community can get where they're going quicker and easier when they travel on shared power.