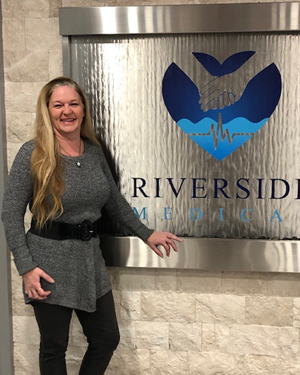 Sue Ilsley
Team Members -
Patient Care Coordinator
---
I was born and raised in Ontario. Starting my own family proved to be difficult with the crumbling economy and not seeing a very bright future for my 2 sons, I found myself moving the entire family to Alberta in 1995. We settled in the Drumheller area.
I pursued several employment opportunities including intensive agriculture. After 10 years, my sons were all grown up and left home to explore their careers and subsequently starting their own families. I found myself once again searching for a career that would take me to my retirement. Ahhhh yes, the golden years. Something that I would be passionate about and of course, physically able to do as the body grows older and starts slowing down. I found myself working in retail management but after 6 years, the economy struck once more, and my position was eliminated due to corporate restructuring.
What Now? My prayers were answered when I was given the opportunity to join the team at Riverside Medical as a Patient Care Coordinator. Now, a few months in and not only do I have a new career that I can be passionate about, I have a new family. To work with a team that is dedicated, in an environment that is committed to the best care it can offer its' patients is a dream come true for me. I am truly blessed.
I am looking forward to a long career serving the patients, alongside my new family at Riverside Medical.